Mission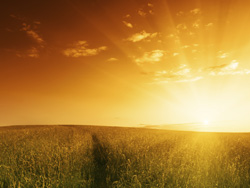 At Anova Energy Solutions, our mission is to streamline and simplify the complex process of solar PV system integration for commercial properties. Anova, and its partners, provide expertise throughout every stage of the project. From the initial conceptual design and development; to securing the financing; to the engineering and installation; to the interaction with tenants and ultimately, the ongoing support for system operation, our team is here to assist.
Company
Anova Energy Solutions is a leading New Jersey based solar energy consultant and developer specializing in solar photovoltaic (PV) systems for commercial and industrial properties. Anova assists property owners with the development, financing, ownership and operation of commercial solar PV systems. Our background in commercial real estate and finance gives us a unique perspective relative to the issues involved with owning and installing solar systems on commercial properties. Essentially, our role to the property owner is to simplify the complex process of starting and completing a solar energy project. Enhancing our unique position as a solar industry consultant are the following facts:

The principals of Anova own and manage a diverse portfolio of commercial properties with rooftop solar PV systems installed;


Anova is a tenant at a property with a rooftop solar PV system;


Anova owns, operates and manages commercial rooftop solar PV systems;


Based on our experience as a property owner and manager, as well as a solar system owner and manager, we have developed a custom, proprietary Power Purchase Agreement (PPA) for use with third party system owners.
Anova's principals came into the renewable energy industry with over 53 years of combined experience in finance, commercial real estate, property management and business development. Our broad based knowledge allows us to understand the many issues involved with a solar PV installation from the perspective of a property owner and their tenants. When combined with the expertise of some of the leading solar installation companies in the northeast, we can offer a turnkey solution to any solar project.