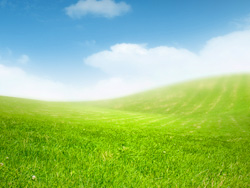 Anova offers clients a broad range of services as they undertake their solar energy projects, including:

Project Conceptual Design and Planning
Anova will assist the property owner in the conceptual design of their project.
Ownership Structure
Equity and Debt Financing
Interaction with Tenants
Electricity Invoicing
Post Installation operation and maintenance
Monitoring and Billing system customization
Federal and State Incentives
Insurance
Financial Modeling
Anova will provide financial models which help clients understand the cost/benefit factors of system ownership.
System Installation Costs
Additional Soft Costs and startup expenses;
Federal and State incentive programs
Tax based incentives
Solar Renewable Energy Certificates (SRECs)

Customized 15 Year Financial Pro-Forma
Return on Investment and Payback Time Period Analysis
Selection of System Installer or EPC Contractor
Anova has relationships with leading solar installation companies. At the client's election, we will take the project through the bidding process with multiple installation companies, assist in choosing the contractor and assist in negotiating the contract terms.
Competitive bidding of the project with multiple installers
Proposal analysis and comparison
Contractor Selection
Contract Negotiation
System Financing
Anova is committed to finding you solutions that meet your energy goals, are affordable, and provide you with the best rate of return on your investment.
Loan – Traditional business or equipment financing
Lease – Capital or Operating Lease
Private Equity Investment
Terms – 5 to 10 Years
Up to 100% project financing available for qualified borrowers
Power Purchase Agreement (PPA)

Anova's Customized Prepaid PPA
Traditional PPA

Financing SREC Contracts

Long Term Utility Contracts
Short Term third party Contracts
Power Purchase Agreements (PPAs)
For property owners that prefer not to own the solar PV system, a third party, like Anova, can own and operate the rooftop system. This company will design, finance, install, operate and maintain the system at no cost to the property. Property owners are compensated in the form of reduced energy rates and/or rooftop lease payments. Metering and billing systems are customized to allow for multiple tenants and multiple meters. PPA contracts are long term agreements and can last between 15 and 25 years.